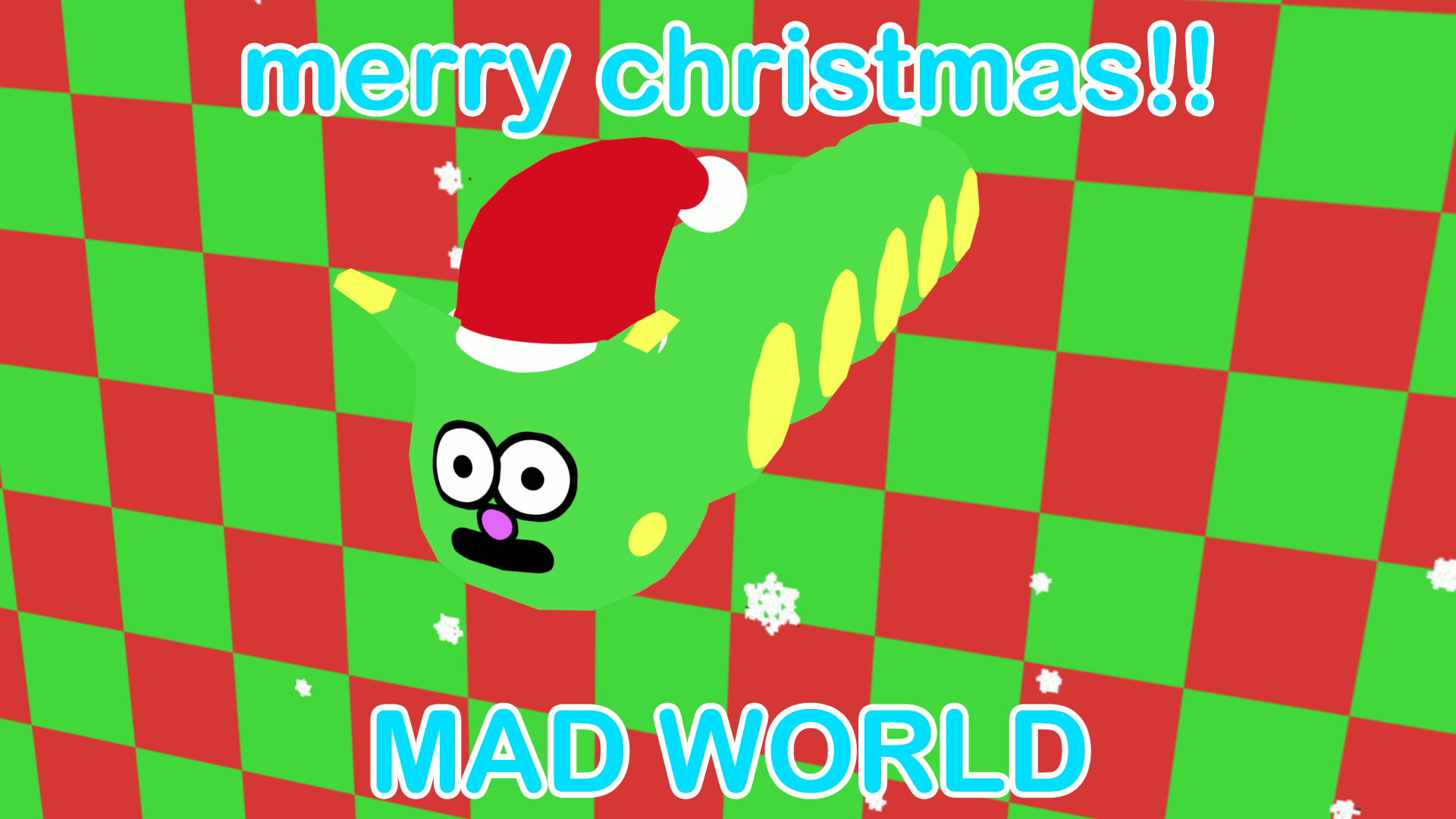 MAD WORLD Prototype(Christmas)
A downloadable game for Windows
This does NOT represent the final version, or an official demo, of the game in any way whatsoever

MAD WORLD is a weird RPG
Known bugs/problems:
Sometimes the music doesn't play. If this happens for longer than 5 minutes then restart the game.
Can't equip defense items during battle.
You might get trapped on Grumpy's enterance door, so to fix it, open your inventory with C, then close it with C, then try to move.
Controls:
Z to confirm/select/interact
Arrow keys to move or browse menus
X to speed through dialogue or run
C to toggle your inventory
Esc to quit
Please let me know what you think. It'd mean a lot to give feedback or share with your friends/family. MERRY CHRISTMAS!!!!
Install instructions
Run "Game1.exe".
Comments
Log in with itch.io to leave a comment.
I enjoyed it quite a bit, Keep up the good work :D
Looks cool, but will you upgrade the graphics?